A Stunning Outdoor Wasing Park Summer Wedding
This was my first time at Wasing park, a Berkshire wedding venue very much on my hit list, and thanks to Cathy and Stu, it did not disappoint!
I first met the couple a year ago when they came to chat about their wedding plans. They'd been recommended by a previous bride and groom, and I felt an instant connection with them, and was so pleased when they booked. Fast forward 12 months and I found myself shooting their stunning wedding day.
Wasing Park is a self contained wedding venue that has it all.  Cathy and Stu took advantage of the beautiful Victorian Summerhouse for their outdoor wedding. There is also a church for traditional weddings, as well as a Garden room for civil ceremonies. Afterwards the Castle Barn provides the perfect space for the wedding breakfast, speeches, and dancing til late.
I arrived early in order to have a good look around and shoot some scene setting images before joining Cathy, her mum, and her bridesmaids in the Honeymoon Suite for some final preparations shots. Gemma Sutton's hair and makeup teams were already busy preparing the ladies. Cathy chose a gorgeous Stephanie Allin couture gown teamed with Harriet Wild wedding shoes. Her choice of wedding flowers, including amazing Peonies and sprigs of Rosemary and mint, were just stunning. The bridesmaids wore individual soft pink frocks, and Cathy's niece and nephew provided huge cute factor (and were so well behaved and sunny natured throughout).
Just before the ceremony I also got a chance to hook up with Stu and his Groomsmen for a few relaxed photographs, and relaxed is how we kept it for the entire day. The couple admitted beforehand that they felt a little uncomfortable in front of the camera, so I did my best to be the fabled ninja photographer, and keep things low key. However, I'm so glad we were able to get some gorgeous bride and groom portraits. Despite me being there, it really is a lovely time to just take a moment after the ceremony, and the results were well worth taking the time for, so thank you guys.
Here is a rather large selection of images from the day, impossible to whittle it down to less. Cathy and Stu, you are such a fabulous couple and it was an absolute pleasure to be able to document this special day for you. Enjoy your previews. J x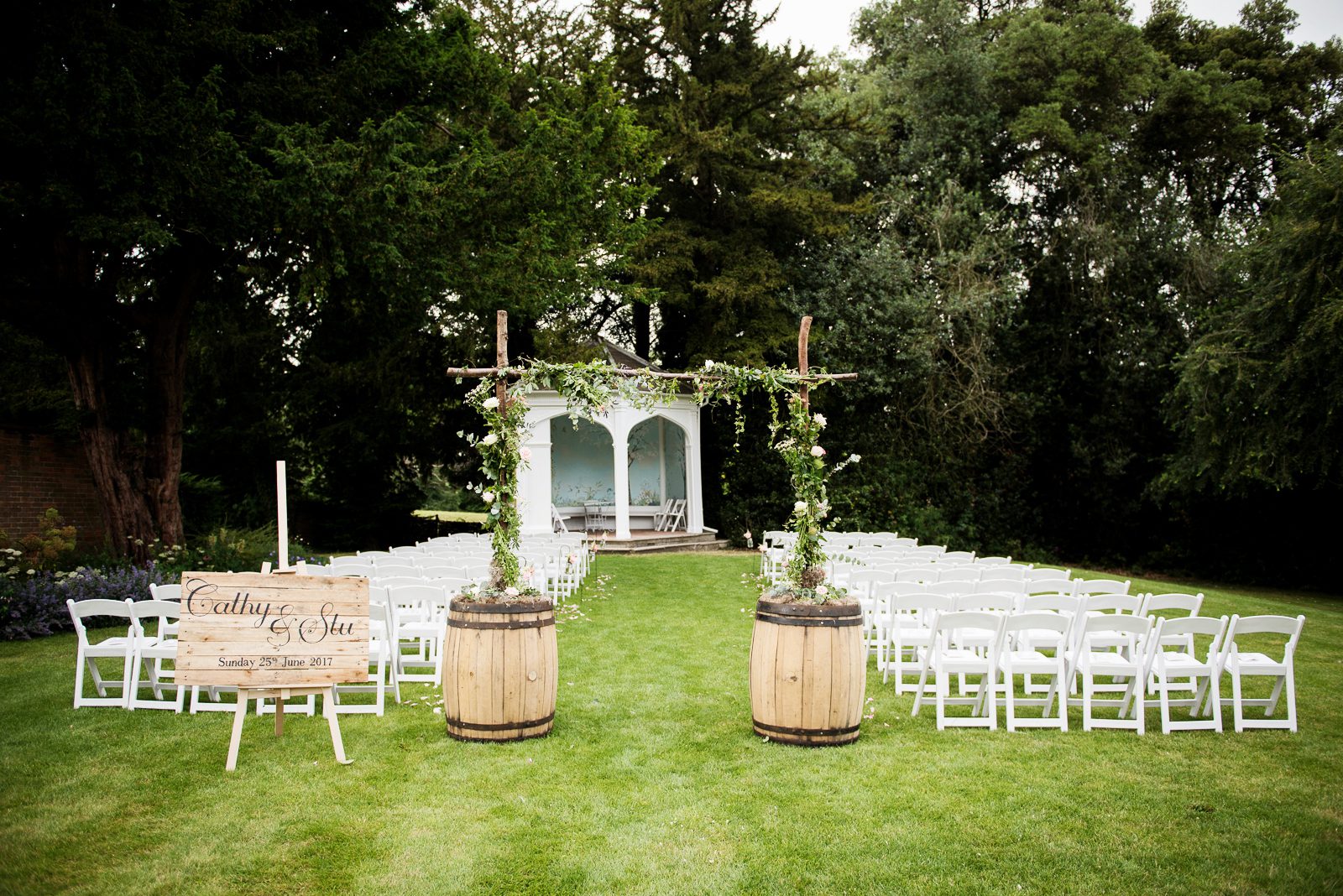 Venue –  Wasing Park
Flowers – Cherubs Floral Design
Hair & Makeup –  Gemma Sutton
Dress –  Stephanie Allin
Shoes –  Harriet Wilde
What Would You Like To See Next?